Innovation Strategy Course for KTP Associates
This Innovate UK KTN course focuses on the role of innovation as a framework for new product and service development.
The next Innovation Strategy course takes place 26 October - 7 December 2022. Eligibility: you must be a current KTP Associate when the course takes place or have secured a job with your KTP company until at least January 2023. Prior completion of Ashorne Hill training is also required. Email ktpcanvas@ktn-uk.org for information on how to apply.

Building on the KTN Innovation Canvas's model of Opportunity, Offer and Capability, the Innovation Strategy course is delivered to KTP Associates across the UK by a team of KTN staff and external innovation experts.
The 25 hour online course focuses on the role of innovation as a framework for new product and service development. It addresses the challenges faced by companies or entrepreneurs seeking to use innovation as a process to generate competitive advantage. The course blends the perspectives of design thinking, business strategy and research and development into a single approach to product and service innovation. It provides participants with an appreciation of the realities of innovation practice and introduces theories, frameworks and toolsets - in particular the KTN Innovation Canvas - to support the innovation process.

WHAT KTP ASSOCIATES SAY ABOUT THE COURSE
"The KTN Canvas course has been incredibly beneficial, I really hope that future KTP Associates get to benefit too".
"Thank you very much for the certificate and your effort in bringing us this fantastic course! It has been a great pleasure being part of this course."
"Thanks for your advice in the mentoring sessions and for the opportunity to attend the course, I'm sure it will be very useful in the coming years, and for finishing off my current KTP process since it's highlighted some areas of the innovation process which hadn't been fully considered".
"I would also like to say again how great the course was and commend each of you for putting together such a valuable resource."
Watch former KTP Associate Blessing Mbipom discuss her experience of the course in this video interview
COURSE AIMS

To examine the role of product and service innovation in organisations and assess the contribution that both make to the competitive advantage of a business
To develop and establish a working knowledge of the Innovation Canvas and use it to help create a strategy for the delivery of your innovation
To evaluate and establish the value of the innovation story as a key element in the commercialisation of new products and services

COURSE CONTENT
The course covers the structure of new product, service or process development. Topics include:
The different types of product & service innovation
Their contribution to the organisation's competitive advantage
The techniques and methods used for managing the innovation process
How to identify and address the barriers that may impact on the delivery and adoption of a new product or service
The importance of innovation as part of the marketing and sales proposition for a new product or service
Managing risk and protecting your innovation
The leadership and people management side of innovation
The development of an innovation strategy
Maintenance of a learning log


LEARNING OUTCOMES
KTP Associates completing the course have enhanced their knowledge and expertise in the following areas:

1. Knowledge and understanding of key concepts and principles concerning new product and service development
• The role of product and service innovation and its contribution to generating competitive advantage in firms
• The range of tools and methods that are used to manage new product / service development
• The complementary theories and frameworks that underpin the innovation process

2. Skills and techniques specific to new product / service development
• Identifying the product and service innovations required to ensure the effective delivery of a proposed business opportunity
• Analysing the components of potential product and service innovations and establishing the capability of the organisation to support their delivery
• Organising the capture of information to support the innovation process
• Learning to reflect on and review the process to identify critical success factors in delivering product and service innovation

3. Practical and transferable skills

• Analysing case studies as an interactive means of investigation and learning

• Undertaking deductive and inductive reasoning
• Assessing the reasoning of others by engaging in debates
• Preparing presentations for board level delivery
• How to receive and provide constructive feedback
• Understanding of a wide range of virtual tools


Course alumni represent 180 companies and 68 knowledge bases across 21 industry sectors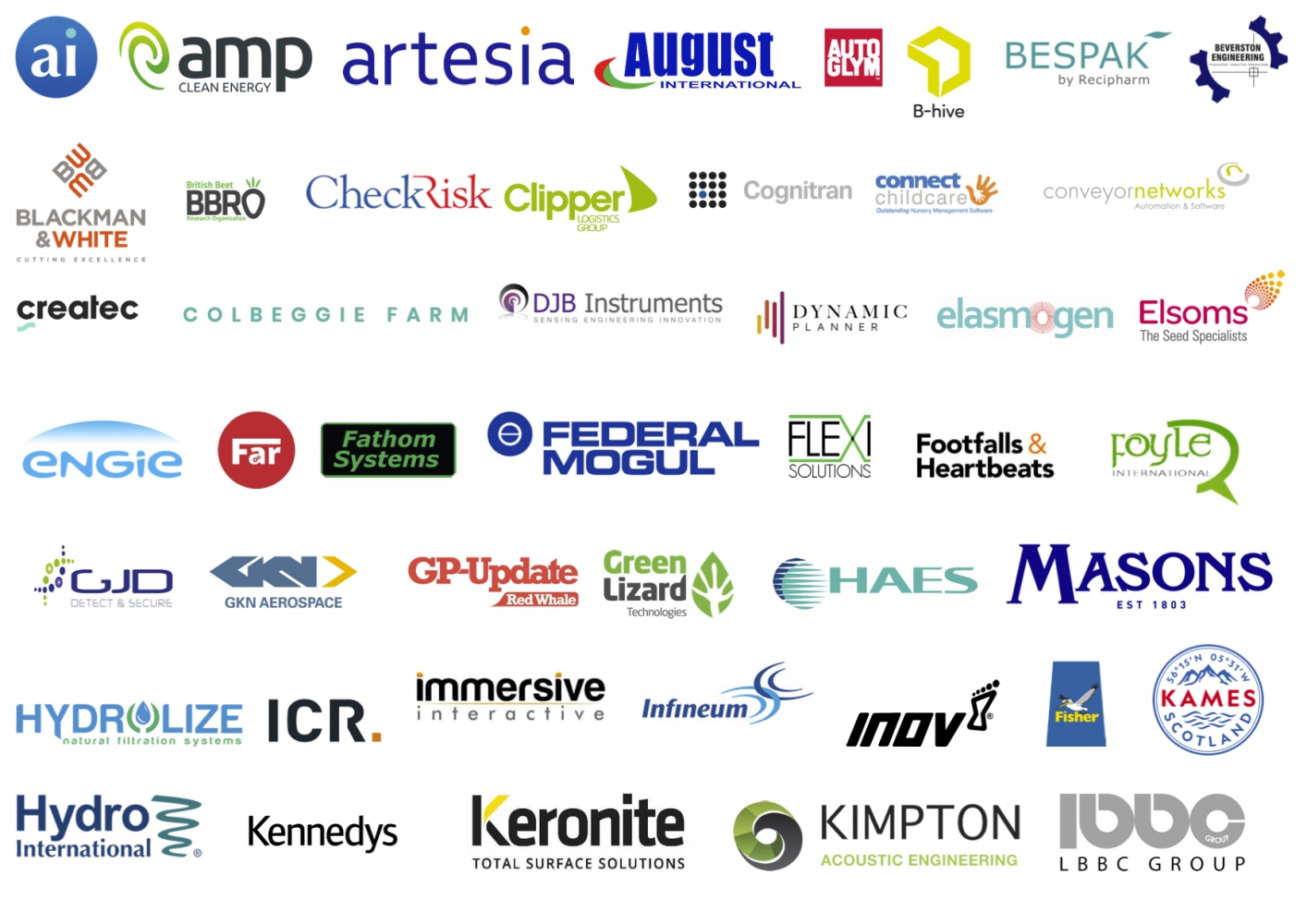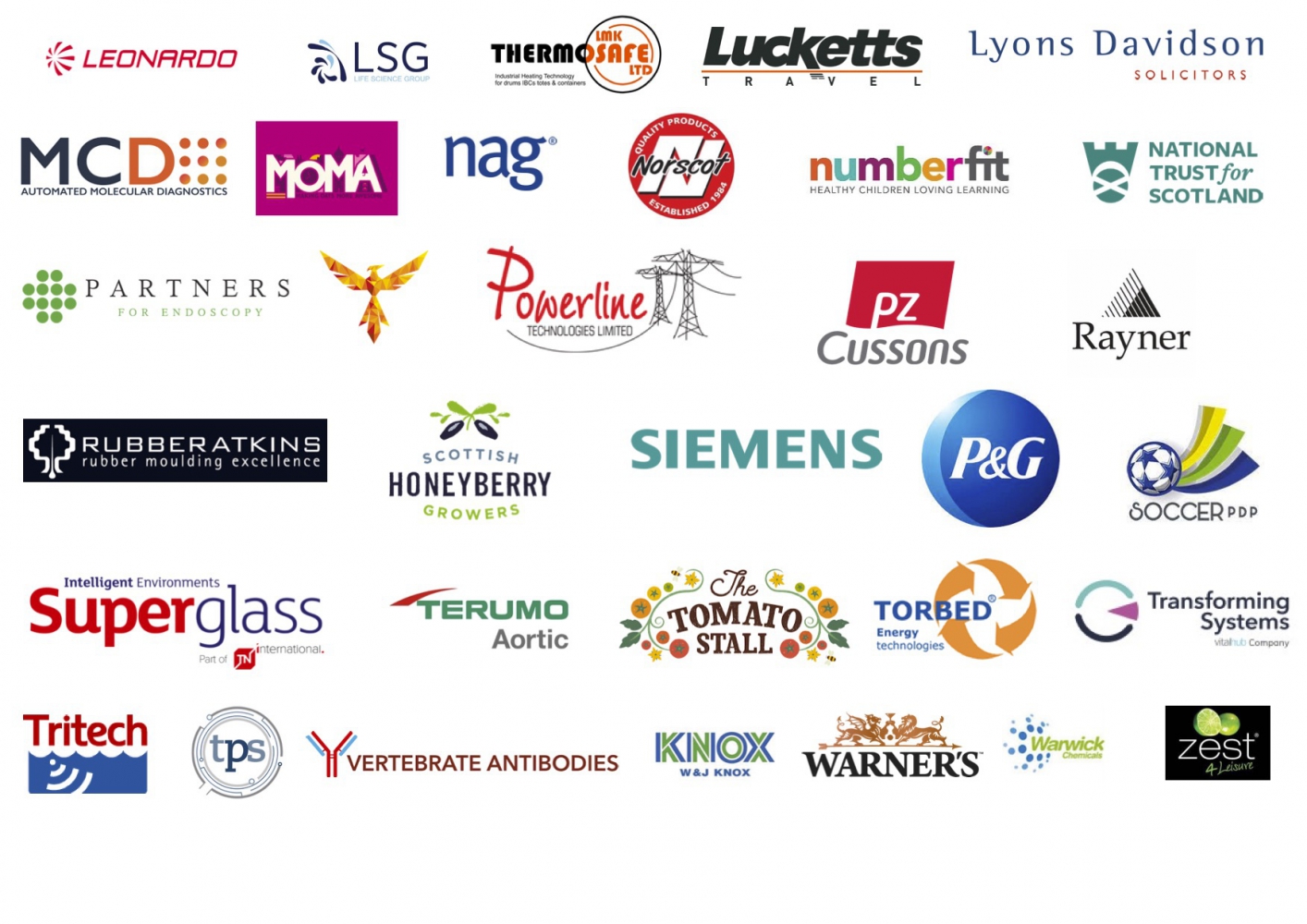 Agri-Food
Applied imaging
Biotechnology
Built Environment
Chemistry
Construction
Defence
Design
Digital & Creative
Education
Energy
ESP
Finance
Health
ICT
Legal
Logistics
Manufacturing
Materials
Sustainability
Transport
Abertay University
Anglia Ruskin University
Aston University
Brunel University London
Cardiff Metropolitan University
Coventry University
Cranfield University
Durham University
Essex University
Heriot-Watt University
James Hutton Institute
Liverpool John Moores University
Loughborough University
Manchester Metropolitan University
Newcastle University
North West Regional College
Nottingham Trent University
Oxford Brookes University
Queen's University Belfast
Robert Gordon University
Teesside University
University College London
University of Aberdeen
University of Bath
University of Birmingham
University of Bradford
University of Brighton
University of Central Lancashire
University of Derby
University of Durham
University of Essex
University of Exeter
University of Glasgow
University of Greenwich
University of Hertfordshire
University of Huddersfield
University of Hull
University of Kent
University of Leeds
University of Leicester
University of Liverpool
University of Manchester
University of Nottingham
University of Oxford
University of Portsmouth
University of Reading
University of Salford
University of Sheffield
University of Southampton
University of Stirling
University of Strathclyde
University of the Highlands and Islands
University of the West of England (UWE)
University of the West of Scotland
University of Ulster
University of Warwick